How HRD Corp's expansion will enhance the nation's workforce: Datuk Ariff Farhan Doss
Chief operating officer elucidates why agency needs new identity in light of new roles
Read the original article here: How HRD Corp's expansion will enhance the nation's workforce: Datuk Ariff Farhan Doss | Malaysia | The Vibes
KUALA LUMPUR – For many years, the Human Resources Development Fund (HRDF) has held a reputation for being an agency that collects levies from companies to train the nation's workforce.
Following its recent rebranding as the Human Resources Development Corporation (HRD Corp), the organisation has expanded its roles to become a multifaceted catalyst in enhancing the national employment ecosystem.
In a recent interview with The Vibes, HRD Corp chief operating officer Datuk Ariff Farhan Doss explained the rationale behind the overhaul, as well as the ambitious plans to move forward.
A. Azim Idris: HRDF has been running since 1993 with the main role of collecting levies for human capital training. Why was it important for the agency, as an already established organisation, to undergo its transformation into HRD Corp?
Datuk Ariff Farhan Doss: HRDF started off as a council and had a very limited ambit with regards to its roles and responsibilities, namely to assist the retraining and training of employees of companies that required upskilling and reskilling for their employees.
When it first started in 1993, it was not an organisation that collected levies at that point of time. It needed the introduction of legislation in 1992. The legal name of HRDF is Pembangunan Sumber Manusia Bhd (PSMB), and HRDF is a brand that came about because of the nature of its responsibility. It's just a brand; while HRD Corp is a rebrand of HRDF, it's not a legal name for PSMB, but popularly we will now be known as HRD Corp rather than HRDF.
Of course, HRDF came about when its 1992 act was passed. PSMB was given the authority to collect levies from employers for the purpose of upskilling and reskilling employees. The levy is based on a formula whereupon the employer is required to pay up to 1% of the wages of their employees.
When this act first came into place, we started covering sector after sector in stages. Before March 2021, we covered three sectors: manufacturing, mining and quarrying, as well as the services sector. This involves some 33,000 companies, with some 2.5 million employees. But subsequent to the 1992 act, there was the PSMB Act of 2001, which widened our role. It allowed us as an organisation to have the responsibility of widening our services and products for these employees.
In March 2021, the act was widened to cover more sectors. Today, we cover all sectors in Malaysia, except for government agencies and NGOs that are charitable in nature. Other than those two, every sector will have to start paying levies. Because of the pandemic, we have given certain exemptions, so some of those newly brought-in sectors will start paying from January onwards.
These sectors would include finance and banking, and professional services and construction. Since the act was widened in March 2021, from 33,000 employers, we now have 65,000 registered employers. We expect this number to grow by the end of next year because it is compulsory by law for all companies, under all sectors, to register as long as they have ten or more employees. If they have ten or less employees, it is voluntary.
We expect to see at least 150,000 companies registered by the end of 2022. This would mean that we would then cover some six million employees in Malaysia. This is the direct consequence of widening the act.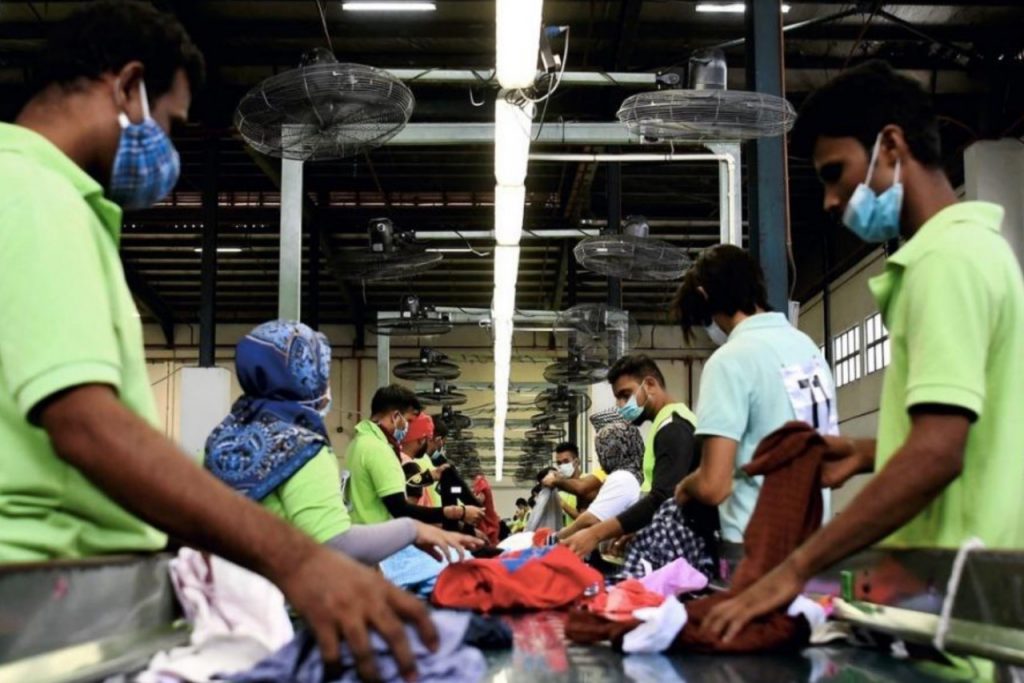 The experience of the last one and a half years with the Covid-19 pandemic has led to the government having to relook into some of its policies. The government decided through the Human Resources Ministry that HRD Corp actually had a bigger role to play. They need to not just look at Malaysians who are employed. We have a bigger issue with regards to those who are unemployed or those who have lost their jobs.
It is for this reason that the government has allocated through the Penjana stimulus package a large sum of funds for upskilling and reskilling, targeted to ensuring that Malaysians acquire the necessary skills to gain employment. HRD Corp now has a mandate to look at the employability of nationals who are not yet in the workforce.
This led to us rethinking our position and our role with regards to what we used to do prior to the pandemic. We have this bigger responsibility now to ensure that all Malaysians have the necessary skills to be gainfully employed, either in this country or anywhere in the world. To this end, there was a revisiting of our vision, mission, goals, and objectives.
There was a realignment of the organisation which took place last year. Our board of directors, picking up the instructions of the Human Resources Ministry, then decided that we are willing and ready to take on this challenge to ensure that we will be an avenue for Malaysians to acquire knowledge and new skills that are relevant to being gainfully employed by industries that we have potential to move forward.
"What the pandemic has exposed is that certain industries are less prepared than others to be able to survive a post-pandemic reality. We have the responsibility to be able to shift workers from traditional industries to industries that have a more promising future. This would require upskilling and reskilling and, in some cases, cross-skilling in a fast-changing global environment. It requires us to be multiskilled as well."
We are able to do this with government funds. While we are still carrying out our traditional role in disbursing funds to employers who contribute levies, we have another role to ensure government funds are utilised in the most effective and conscientious manner. This is to ensure Malaysians graduating either from college or university receive appropriate support.
Also, those among vulnerable communities like single mothers, adults with special abilities or physical disabilities, indigenous groups, and also ex-convicts who have committed minor offences – these are people and communities that need the most help. If you look at individuals within the vulnerable communities, the numbers are huge.
Look at ex-convicts, for example. We're talking about the last 10 years – two million of them have been released from prison. This is a huge number. And as you know, a big majority of ex-convicts are prone to reoffending if they are not able to reintegrate into society.
You also know that Malaysia has a problem in terms of human capital. We have a large number of foreign workers in this country, and HRD Corp feels that there are solutions to this problem if things are better managed.
With the new realisation that we can do much more than before, we felt there was a need to rebrand ourselves because society looks at us as having a specific role.
There is a need to rebrand as a corporate body rather than a funding agency, as we can approach the challenges involved in a more professional, organised, and structural manner. I think it (rebranding) is timely after 28 years of existence. While HRDF has done a lot of good in the past, we feel that this gives a new lease of life where we are given space to innovate and not be pigeonholed by what we have done in the last 28 years.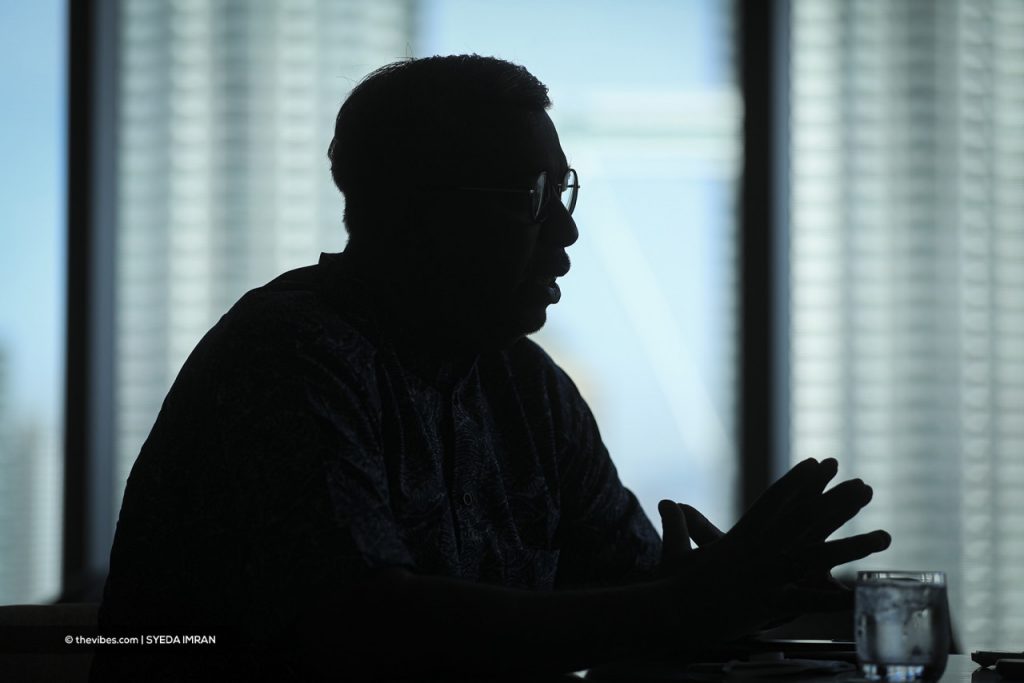 AAI: What does the transformation of HRDF into HRD Corp mean for regular Malaysians, such as the vulnerable groups including single mothers and ex-convicts that you mentioned? How will this benefit them and why is it important for them to seek upskilling and reskilling programmes by HRD Corp, especially in line with Industry 4.0?
AFD: Growth development has been very unequal because you have class differences, income disparity, age differences, and gender inequality. There are many inequalities, as there would be in any modern society. Usually, people within a certain class and education level have better access to opportunities compared with others.
If we don't focus on individuals within vulnerable groups who have less access than others, this inequity is going to widen. It is for this reason – although we have the levies that employers provide for the upskilling of their employees – that we need government support to ensure that those who need help in the workforce are not left behind, especially in Industry 4.0 where there is new technology, new knowledge to be acquired.
We are, in a way, in the very early stages of Industry 4.0. There is still an opportunity to ensure there is not going to be a big gap between those who have access and those who do not.
We look at the vulnerable community as individuals, as those unfortunate to have been born or are in the circumstances due to their surrounding environment. This is not by choice; we feel these individuals can be given the opportunity to be as productive and succeed as well as other communities. As such, we have come out with structured programmes to ensure that the skills they can acquire through HRD Corp will enable them to gain employment. We are looking for meaningful employment, not employment that others do not want.
There have always been those who do not have access but are left to take whatever jobs are available. We feel that this is unfairness of a very systemic nature. Whatever government funds provided to HRD Corp, we use it to ensure that vulnerable communities are not left behind.
We are very fortunate that we have a minister (Datuk Seri M. Saravanan) who has a background similar to those from this disadvantaged group. He is never shy about his background, and because of his affinity for this group of people, our work is made much easier because we have gotten a lot of support from the minister.
In our focus on ex-convicts and those who committed minor offences, we just recently launched a programme called SCOPE, short for Second Chances and Opportunities for People, through which we have managed to provide job placements and train 1,000 ex-convicts for very good jobs with salaries ranging from RM1,500 to RM2,500, even though many of them are not graduates.
We were able to do so because of the support we received from employers that understand the need for ex-convicts to become part of their communities, and for employers to be able to give these individuals an opportunity. They will make a small percentage of these employers' workforces. Employers are willing to take the chance and risk to give these individuals a second chance in life.
Our target for 2022 is to train and find employment for 5,000 ex-convicts. The year after, we will be looking to train 15,000 ex-convicts. This is still very much a drop in the ocean, but we are limited by the funds we have received from the Finance Ministry. But this does not deter us. We will attempt to find another way in order to meet our objectives.
The second group of individuals from the vulnerable community are single mothers. We feel that for both groups – ex-convicts, as well as single mothers – self-employment would be a better option because it will give them flexibility, including being able to take care of their children, as well as generate income for themselves. So we provide single mothers with mentoring and coaching, as training in entrepreneurship.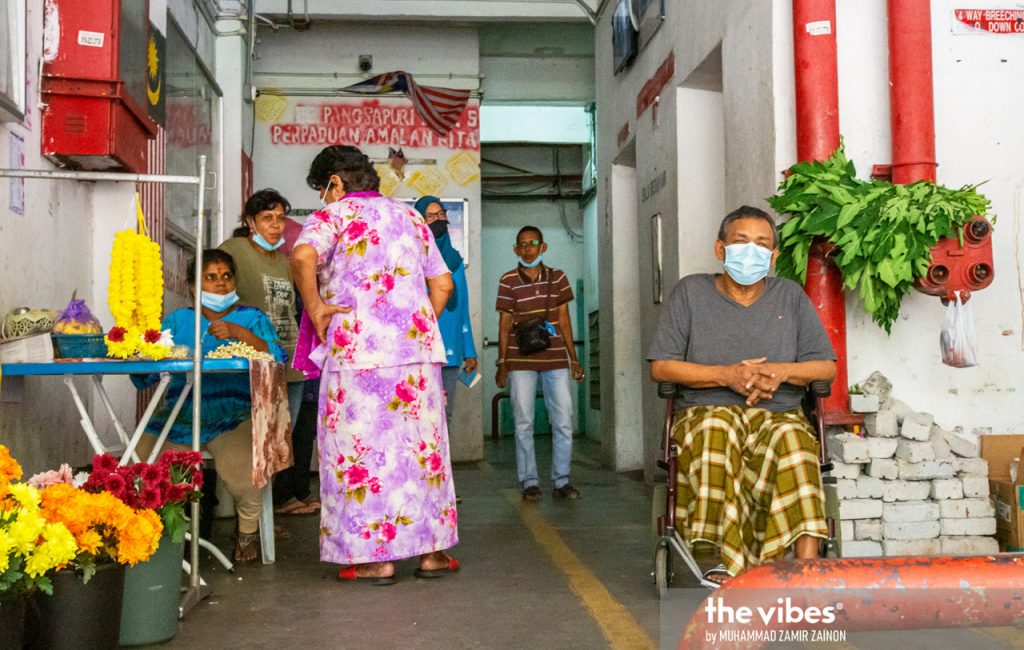 AAI: Tell us a little about the forthcoming Jana'Preneur programme. How does it work?
AFD: We are about to launch a digital marketing platform in January called Jana'Preneur. Jana'Preneur is already live, but there is still much work in progress. We have 1,000 sellers on board in the incubation stage. We are training them now on how to market their products, take photographs, and display their products in a more appealing manner.
Jana'Preneur is a joint collaboration of HRD Corp with the Skills Development Fund Corporation, which is also an agency under the ministry. We jointly own the portal because they also fund students for TVET programmes. Jana'Preneur is not just a marketplace for products, but for services as well. A lot of them are service providers such as aircon technicians, those in automobile repair, and engineers.
Jana'Preneur is also different from Shopee and Lazada because it is a business-to-business platform primarily, but also has business-to-consumer capabilities, because it is integrated with Shopee and Lazada. So the products you see on in Jana'Preneur, you will also see on Lazada and Shopee. So while Lazada and Shopee focus more on B2C, we focus on B2B.
The reason why we focus on B2B is because of the employers currently registered with us. They (service providers) will have access to those registered with us, which are employers who are paying the levies, and this relationship makes it easier for us to promote their products and services to our employers.
For example, a lot of corporate companies order food when they have events. So if you have an individual in Jana'Preneur selling curry puffs, for example, he or she would be able to sell it directly to consumers in smaller packets – but a B2B purchase would be a large order.
And for this purpose, in understanding the challenges that small business owners have in regard to capital, Jana'Preneur allocates a revolving capital of RM50,000. If a seller has a confirmed purchase order, we will fund the purchase order so he will be able to produce and sell. The moment the buyer makes payment, we will collect our share. This is without interest, to collect the original amount of capital so that it can be given to somebody else. This would be a step up, something not done before that we are trying out.
It seems to be well received because this is a major problem: access to capital without interest. The approval process will take less than 48 hours.
AAI: HRD Corp is set to assume a significant responsibility as the central agency for all human capital development programmes for Malaysians. How will this be done through the UpskillMalaysia platform?
AFD: UpskillMalaysia is a single window for all training in Malaysia. The reason it came about is because the country has various ministries offering upskilling and reskilling programmes. In most developed countries, upskilling and reskilling is centralised to ensure efficiency and to ensure that there is proper planning in regard to how upskilling and reskilling are rolled out.
In Malaysia, traditionally every ministry has got its own training, and of course for good reason. But it is time now that the government reduces wastage related to upskilling and reskilling. This usually happens because of "double-dipping", in this case with students who go for courses they don't need simply because there are certain incentives such as allowances given daily for attending training. There are also training providers who take advantage of the system and go to multiple ministries with different pricing for similar courses, for example.
With UpskillMalaysia, we hope to eliminate these challenges and issues because it's a central window for all Malaysians to apply for courses, which means we can track what courses are being applied for and what is being attended. We are also able to better manage how funds are allocated for courses.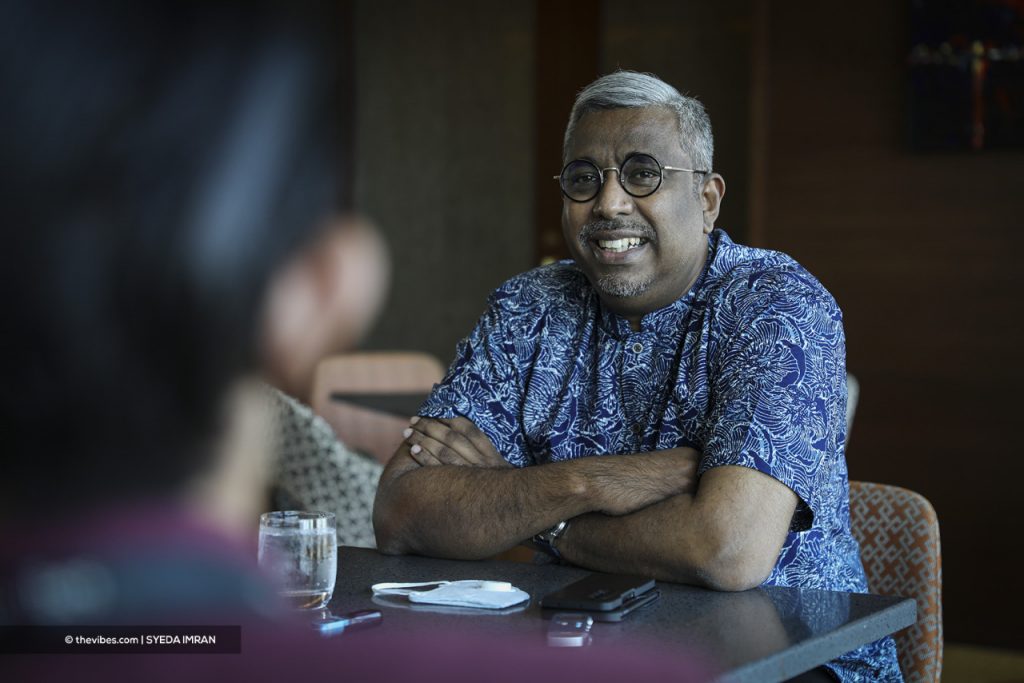 Malaysians will benefit because they don't have to go hunting with 32 other ministries. They can come to one portal based on the input provided for their profile, and based on their academic background, education, and working background. The artificial intelligence embedded in the system can recommend courses that are most useful for them.
Students will be able to track their own progress because it has a lifelong portal that tracks all training programmes attended throughout their lifetimes. Training providers will be able to benefit because they can access funds from different agencies in one portal. They don't need to send their proposals and keep applying to various ministries.
Agencies would benefit because they would be able to track what is popular and what is required. They would be able to ensure that the students that apply are serious, because you cannot just apply for a course and drop out, as that will affect your application for the next course.
So now ministries know Malaysians who apply are more serious and genuine, they will know training providers offer courses which are the same price for every ministry and agency – and not duplicate their programmes and training for the same student over and over again. Ministries will also be able to plan based on statistics, so data analytics become key in planning.
UpskillMalaysia does not belong to HRD Corp, but belongs to Malaysia and the Human Resources Ministry. It is however managed by HRD Corp. I suppose HRD Corp was chosen simply because we have the largest ecosystem for training in the country. We have 6,000 training providers and 10,000 trainers registered with us. A lot of other agencies and ministries can access our trainers and training providers. It's only natural the government chooses the ministry and HRD Corp to lead this initiative.
AAI: Are the trainers and courses offered accredited?
AFD: All trainers are accredited because they attend the trainer course that HRD Corp provides. There are certain qualities and standards required before they graduate as trainers.
In 2022, we are going to make all training providers take part in our microcredentials programme. This means that to have your programme certified with a microcredential, it needs to be recognised by academia, and it will provide certain credit hours that you gain from going to the courses.
This would mean that Malaysians who do not have basic qualifications but attend these training programmes will be able to collect credit hours that can be used when they register with a university or college. These credit hours will be recognised and they can seek exemption for academic qualification.
This also means there will be global recognition of courses that they attend. We are working with the Malaysian Qualifications Agency. HRD Corp has been appointed as the lead agency for private sector microcredentials, acting as a bridge between academia and private sectors.
AAI: Are there any other plans in HRD Corp in the near term following the rebranding exercise?
AFD: In March next year, we hope to hold the International Human Resource Conference with the theme being "HR 5.0".
What is HR 5.0? We have Industry 4.0, which is technology-based. We'll be rolling out 5G in December, which is also technology-based. But everybody talks about technology without talking about human interaction with technology.
HR 5.0 is about humanising technology. We want to ensure that all the problems associated with technology and its impact are cushioned. It is technology that should be working for humans, rather than vice versa. HR 5.0 is going to bring 15 human resources ministers from around the Asian-Pacific region to Malaysia to discuss five very important issues related to the workforce.
Number one is aging societies, which is going to impact the economies of some of these countries. Number two is income disparity, which is taking place because of unequal access to opportunities. We are also looking at working arrangements being flexible because of what has happened in the last one and a half years. We are looking at talent mobility across countries. For example, it will be unfair for certain countries to produce workforces for other countries without other countries contributing in return.
For the fifth one, we are looking at social security nets for certain industries and jobs. These are five major issues we have identified, which will be discussed during the conference. It is our hope that there will be a guiding document produced from this conference that these governments can then refer to in developing their policies for the next five years, for example. This is a very important project because regionally we have all sorts of conferences. – The Vibes, December 10, 2021