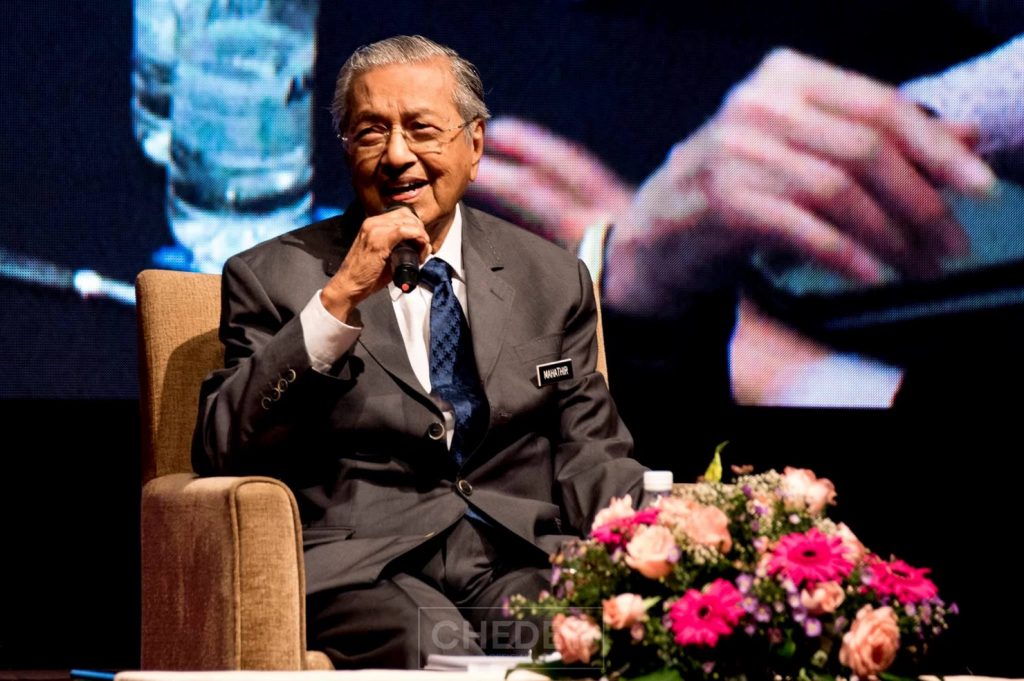 Former Prime Minister of Malaysia


We're thrilled to have YABhg Tun Dr Mahathir Mohamad as our Closing Keynote Speaker.
Tun Dr Mahathir Mohamad holds the distinction of becoming one of the world's oldest leaders of government, and the only Malaysian who has become Prime Minister twice.
Tun will speak on "What Does the Future Hold for Malaysia" at the Perdana Leadership Foundation CEO Forum 2022.
Be sure to join the Forum!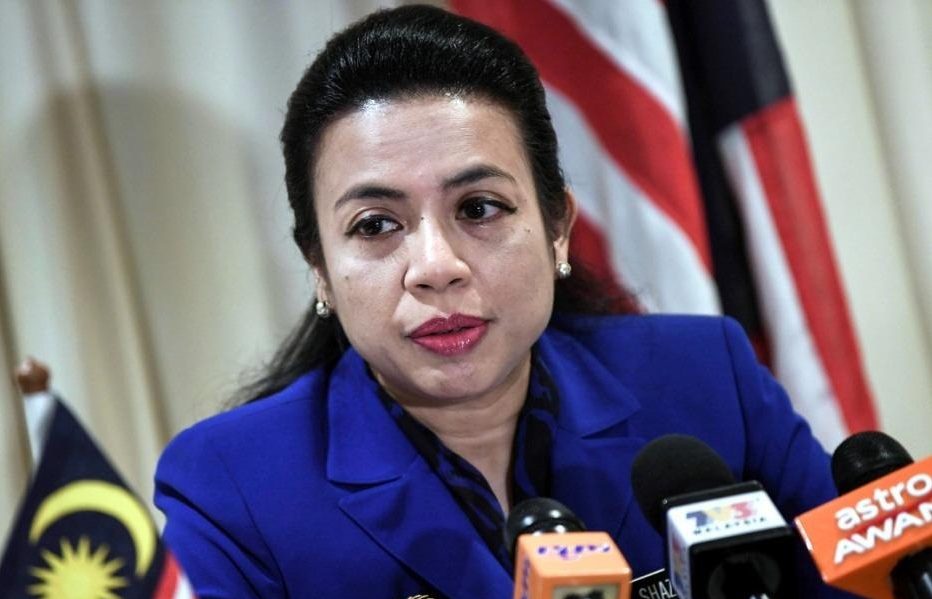 Dato' Dr. Shazelina Zainul Abidin
Director General, Institut Diplomasi Dan Hubungan Luar Negeri (IDFR)
Dato' Dr Shazelina Zainul Abidin is a Malaysian diplomat. She was previously the Malaysian ambassador to Senegal, with concurrent accreditation to Burkina Faso, Mali, The Gambia and Cabo Verde.
Prior to her stint in Africa, Shazelina was the Head of Communications and Public Diplomacy for the Ministry of Foreign Affairs Malaysia, and has had postings to Washington DC (2001–2003) and to New York, at the Permanent Mission of Malaysia to the United Nations (2007–2011).
Shazelina maintains strong links to the academic world with her appointment as an Honorary Research Fellow at the University of Sheffield. 
Shazelina is currently the Director General of the Institute of Diplomacy and Foreign Relations (IDFR),the training arm of the Ministry of Foreign Affairs (Malaysia), and charts the training of the next generation of Malaysian diplomats.
"Global Conflicts and Their Impact on Malaysia​"
More than the Butterfly Effect.
Since the age of empires, people and goods have moved beyond national boundaries via trade and travel routes, and money and capital have followed. Today, the links between nations have multiplied in quantity and complexity, and businesses look far beyond their shores for growth and opportunities.
A war in one part of the world has greater impact on the rest of the planet than ever before. The Russia-Ukraine war is an example. As Russia presses on with its invasion of Ukraine, the world has seen energy prices and food costs escalate along with the loss of lives.
What are the likely consequences for the Malaysian economy as a result of this prolonged conflict, and what are the other conflict zones ahead that the business community should pay heed to?"
This keynote session delves into current and potential global conflicts and examines their impact on Malaysia.
Robots and Metaverses: Harnessing Technology for Business Growth
The Future of Renewable Energy in Malaysia
Robots and Metaverses: Harnessing Technology for Business Growth
In Transit: Strengthening Malaysia's Resilience and Competitiveness as a Global Logistics Hub
Malaysia's Signposts and Hotspots: The Next Decade's Trends and Growth Areas
Between Brain Drain and Labour Shortage: Malaysia's Battle for Talent & Manpower
Malaysia's Signposts and Hotspots: The Next Decade's Trends and Growth Areas
Between Brain Drain and Labour Shortage: Malaysia's Battle for Talent & Manpower
In Transit: Strengthening Malaysia's Resilience and Competitiveness as a Global Logistics Hub
Inflation & The Malaysian Consumer
In Transit: Strengthening Malaysia's Resilience and Competitiveness as a Global Logistics Hub
The Future of Renewable Energy in Malaysia
Robots and Metaverses: Harnessing Technology for Business Growth
The State of Malaysian Government Finances & The Impact of Policy Imperatives
Inflation & The Malaysian Consumer
Robots and Metaverses: Harnessing Technology for Business Growth
Between Brain Drain and Labour Shortage: Malaysia's Battle for Talent & Manpower
Between Brain Drain and Labour Shortage: Malaysia's Battle for Talent & Manpower
In Transit: Strengthening Malaysia's Resilience and Competitiveness as a Global Logistics Hub
The State of Malaysian Government Finances & The Impact of Policy Imperatives
The State of Malaysian Government Finances & The Impact of Policy Imperatives
The State of Malaysian Government Finances & The Impact of Policy Imperatives
Malaysia's Signposts and Hotspots: The Next Decade's Trends and Growth Areas
Malaysia's Signposts and Hotspots: The Next Decade's Trends and Growth Areas
The Future of Renewable Energy in Malaysia
Inflation & The Malaysian Consumer
The Future of Renewable Energy in Malaysia
The Future of Renewable Energy in Malaysia
Global Conflicts and Their Impact on Malaysia
Malaysia's Signposts and Hotspots: The Next Decade's Trends and Growth Areas
The Future of Renewable Energy in Malaysia
Between Brain Drain and Labour Shortage: Malaysia's Battle for Talent & Manpower