The Malaysian Economy Faces New Headwinds
Covid-19. Lockdowns in China. War in Europe. Supply Chain Disruptions. Inflation. Labour Shortage. Political Uncertainty.
There has been no end to the onslaught of challenges faced by businesses in Malaysia. Just as companies thought the worst was over with the lifting of Covid-19 restrictions, new troubles have arisen, including the war in Europe and its human and economic costs, global inflation, Covid lockdowns in China, supply chain disruptions, and political uncertainty in Malaysia. The IMF stated in April that global growth is projected to slow from an estimated 6.1% in 2021 to 3.6% in 2022.
It is thus timely to have these issues put into perspective. At the Perdana Leadership Foundation CEO Forum 2022, join in on the sessions with CEOs and industry experts to discuss the impact of the various global and domestic factors and the resulting trends that are reshaping the Malaysian economy, as well as the policy responses of the Malaysian government.
At the close of the event, discover what a political veteran and the country's longest-serving (and twice-elected) Prime Minister has to say about the future for Malaysia. All these at the ninth edition of the PLF CEO Forum 2022.
This year, the Forum is back in November 2022 as an in-person event, offering participants plenty of networking opportunities in between sessions within the stately halls of the Berjaya Times Square Convention Centre.
Don't miss out. Get your seat today. Only RM415 per person if you register by 15th October 2022. Groups of 3 or more from the same organisation attend for only RM330 per person if you register by 15th October 2022. Register today through our registration page.
The Perdana Leadership Foundation CEO Forum is the flagship business event organised by Perdana Leadership Foundation, an independent research and archive centre established in 2003. Since 2009, the CEO Forum has gathered business leaders, industry experts, and government representatives to share ideas and viewpoints on business issues of the day in lively keynote, plenary and concurrent sessions. Sponsorship opportunities are available for businesses that want to be part of this exciting event. E-mail us at plfceoforum@perdana.org.my for more information.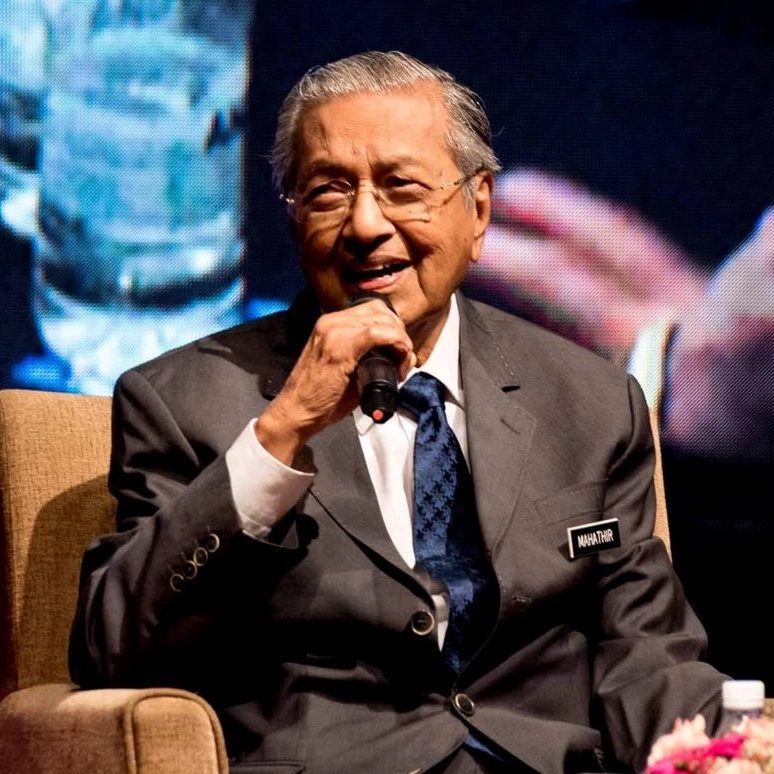 We are thrilled to have YABhg Tun Dr Mahathir Mohamad as our Closing Keynote Speaker for PLF CEO Forum 2022. Tun will speak on "What Does the Future Hold for Malaysia?" and will answer questions live during the event!
TIME
DURATION
AGENDA & SESSION

8:30am

0:30

Registration

9:00am

0:30

Opening Session

9:30am

01:15

PLENARY SESSION
Malaysia's Signposts and Hotspots: The Next Decade's Trends and Growth Areas

10:45am

00:15

Coffee Break

11:00am

KEYNOTE SPEECH
Global Conflicts and Their Impact on Malaysia

11:45am

00:45

CONCURRENT SESSION A
Robots and Metaverses: Harnessing Technology for Business Growth

CONCURRENT SESSION B
Between Brain Drain and Labour Shortage: Malaysia's Battle for Talent & Manpower

CONCURRENT SESSION C
The Future of Renewable Energy in Malaysia

1:00pm

01:30

Lunch

2:30pm

01:15

CONCURRENT SESSION D
In Transit: Strengthening Malaysia's Resilience and Competitiveness as a Global Logistics Hub

CONCURRENT SESSION E
Inflation & The Malaysian Consumer

CONCURRENTSESSION F
The State of Malaysian Government Finances & The Impact of Policy Imperatives

3.45pm

01:00


Closing Session with YABhg Tun Dr Mahathir Mohamad, former Prime Minister of Malaysia and Honorary President, Perdana Leadership Foundation

What Does the Future Hold for Malaysia?



.

High-Tea & End of Programme
Event Ended. Thank you for your participation.