New Paradigms for Business and the Malaysian Economy
The Perdana Leadership Foundation CEO Forum is the flagship business event organised by Perdana Leadership Foundation, an independent research and archive centre established in 2003. Since 2009, the CEO Forum has gathered business leaders, industry experts, and government representatives to share ideas and viewpoints on business issues of the day in lively plenary and concurrent sessions. This year, Forum 2021 goes online to enable more people to participate! Watch this space or follow our Facebook for the latest updates. Sponsorship and exhibition opportunities are available for businesses that want to be part of this exciting event! E-mail us at plfceoforum@perdana.org.my for more information.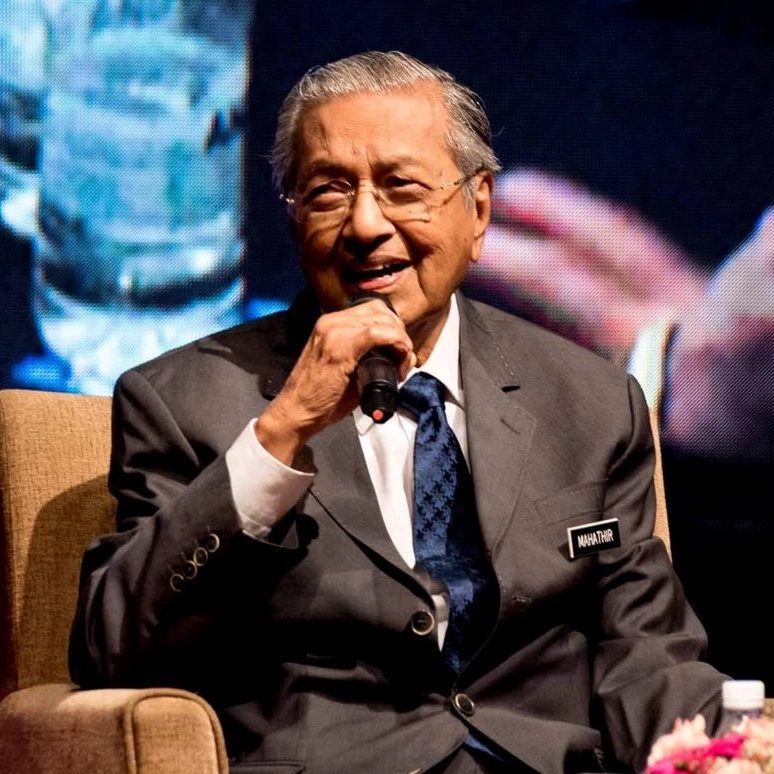 We are thrilled to have YABhg Tun Dr Mahathir Mohamad as our Closing Keynote Speaker for PLF CEO Forum 2021. Tun will speak on "Malaysia: Top Priorities for an Improved Future" and will answer questions live during the event!
The Perdana Leadership Foundation CEO Forum 2021 gathers top business leaders and industry experts to exchange views and ideas on Malaysia's post-pandemic business and economic recovery.
Plenary Session - The New Paradigms for Business & The Malaysian Economy
The Covid Pandemic has given the world an economic shock akin to that of a world war. In 2020, the world experienced an economic contraction of 6.2%*, the deepest since World War II, and twice as deep as the contraction of 2008-2009. While there are "green shoots of spring" in the more advanced economies of the world in 2021, Malaysia has yet to experience a rebound in economic and business activities. What is the way forward and what does the new equilibrium look like for Malaysia?
This session will explore the macro view of the nation's economy, the new paradigms of business, and the key strategies to pursue to ensure a sustainable rebound of the Malaysian economy.
*Global per capita GDP growth, World Bank
Concurrent Session A : "Tourism & Hospitality: A Long Journey of Recovery"
One of the worst hit sectors of the pandemic has been the travel and hospitality industry. Since March 2020, the tourism and hotel industry lost over 80% of its business, while the hotel industry alone recorded a loss of over RM6.53 billion in 2020*. While there is light at the end of the tunnel with the vaccination rollout and National Recovery Plan, the sector has a long journey ahead and many players may not survive the recovery period.
This session explores the issues and needs of the industry, as well as the path ahead, including innovations and concepts that can refresh the sector and offer new opportunities for growth.
*No Total Lockdown, What's Next?", Malaysian Association of Hotels, 22 May 2021
Concurrent Session B: "Are We There Yet? Future-Proofing Malaysian SMEs"
In Malaysia, 98.5% of business establishments are small and medium enterprises (SMEs) that contribute almost 40% to the country's GDP and employ more than 7 million workers*. According to the World Bank, Malaysia's SMEs have been underperforming in comparison to peer countries in terms of output and productivity, even before the pandemic. Most notably, digital adoption among SMEs lag far behind with only one in three businesses implementing digital transformation strategies. The pandemic not only adversely impacted SMEs, it also highlighted the lack of readiness of many SMEs, especially micro-businesses, to shift to an online environment.
How can SMEs scale up their digitisation efforts, and what role can ministries and agencies like MITI, MEDAC, MDeC, and SME Corp play to future-proof the backbone of our economy, the SMEs? This session will explore this and other issues affecting the digitalisation efforts of SMEs with a view towards ensuring higher resilience against future shocks.
*Department of Statistics Malaysia
Concurrent Session C: "Reviving Retail: The Way Forward"
The retail sector, including malls, is one of the worst-hit sectors during the pandemic. Due to lockdowns, the retail sector contracted 16% in 2020, its worst performance since the 1998 Asian financial crisis*, with double-digit contractions for apparel, footwear, and fashion accessories. Even hypermarkets, supermarkets, and convenience stores recorded a drop in total sales due to lower footfall. Online shopping, however, has seen a substantial increase in sales, with e-commerce revenues shooting up 30% in 1Q 2021 y-o-y, after registering steady growth in 2020**.
The statistics indicate the need to migrate to, or incorporate, e-commerce, even for traditional shopping malls that rely on footfall. What are the difficulties that lie ahead, and is there a sweet spot that combines the best of traditional retail and online shopping?
*Malaysia Retail Sales Report (March 2021)
**Department of Statistics Malaysia
Concurrent Session D: "Building the Factory and Supply Chain of the Future"
The pandemic caused disruptions in the supply chain as well as halted production across many sectors worldwide. Lockdowns necessitated closures of production facilities, while reduced demand resulted in over-capacity. At the same time, the pandemic revealed the vulnerability of global supply chains, with China temporarily closing down its economy and the rest of the world restricting flows of goods.
Malaysia's manufacturing sector was badly hit in 2020 and though it is recovering in 2021,are there practices that can be implemented to enable it to better cope with supply and demand shocks? This session explores the challenges of the manufacturing sector and its supply chains, and the need to build resilience.
Concurrent Session E: "Is There a Jobs Crisis in Malaysia?"
The COVID-19 pandemic has triggered one of the worst jobs crisis the world over, estimated to be ten times more devastating than the global financial crisis. Malaysia is not spared from the hit to employment, with young job seekers, especially fresh graduates, most impacted. In January 2021, youth unemployment among 15 to 24-year-olds was estimated at over 13% in Malaysia, more than five times the rate for older adults*. A prolonged jobs crisis will further widen inequalities, with the impact felt for years to come.
This session addresses the trouble areas of employment in Malaysia, especially those that affect the nation's youth. The discussion will also cover future jobs "hotspots" and what policies are needed to ensure long-term job creation in the country.
*Department of Statistics Malaysia, January 2021
Concurrent Session F: "The Y Factor: How Youth Are Impacting Business and Politics in Malaysia."
With a median age of less than 30,Malaysia has a young population with around 40% aged 24 years old or younger*. This young segment of the country is exerting influence in business and politics. In business, the voice of the Millenials and Gen-Z have influenced the workplace, products and services. Youth place more importance on work-life balance and on ESG aspects of business, demanding more accountability from the companies they work for and buy from. In politics, they are becoming a force to reckon with, especially once Undi-18 is passed in Parliament.
This session discusses the various ways the youth in Malaysia are making their voices heard, whether in business or politics. Also, whether government and business are interacting effectively with young Malaysians, and where the youth can be more empowered to make a positive difference to the nation.
*Knoema.com & Department of Statistics Malaysia
"We long to return to normal, but normal led to this. To avert the future pandemics we know are coming, we MUST grapple with all the ways normal failed us. We have to build something better."
Ed Yong, The Atlantic, August 2020