Former Prime Minister of Malaysia
We're thrilled to have YABhg Tun Dr Mahathir Mohamad as our Closing Keynote Speaker.
Tun Dr Mahathir Mohamad holds the distinction of becoming one of the world's oldest leaders of government, and the only Malaysian who has become Prime Minister twice.
Tun will speak on "Malaysia: Top Priorities for an Improved Future" at the Perdana Leadership Foundation CEO Forum 2021. There will be a Q&A session at the end of his talk. 
Be sure to join the Forum!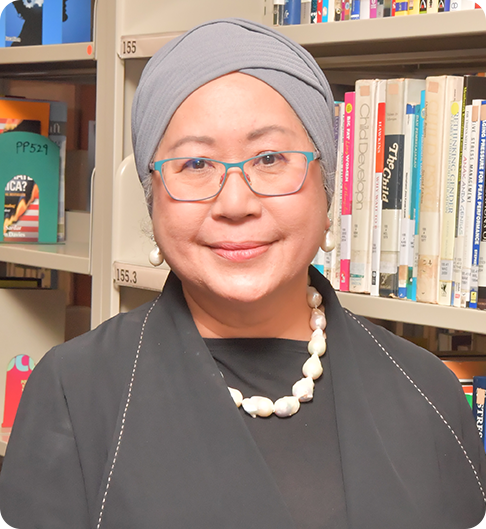 Tan Sri Dr Jemilah Mahmood

Executive Director,
Sunway's

Centre for

Planetary Health

Dr. Mahmood is a medical professional with more than two decades experience managing crises in health, disasters and conflict settings. She is currently Professor and Director of the newly established Sunway Centre for Planetary Health in Malaysia.  She had been the Special Advisor to the Prime Minister of Malaysia on Public Health, since April 2020 until August 2021. She is also a member of the Government of Malaysia's Economic Action Council, Climate Action Council and Consultative Council for Foreign Policy.
Her previous appointments include the Under Secretary General for Partnerships at the International Federation of Red Cross and Red Crescent Societies (IFRC), Chief of the World Humanitarian Summit secretariat at the United Nations, and Chief of the Humanitarian Response Branch at UNFPA. She is the founder of MERCY Malaysia a southern based international humanitarian organization.
Dr. Mahmood has held many Board positions in NGOs and INGOs and is the recipient of numerous national and international awards for her work. In 2020, she was appointed a Senior Fellow of the Adrienne Arsht-Rockefeller Foundation Resilience Centre.  She is currently on the board of the Employees Provident Fund of Malaysia and ALAM Foundation.  Dr. Mahmood is also the Pro Chancellor of Herriot-Watt University Malaysia and a member of the board of Universiti Kebangsaan Malaysia.
Dr Mahmood graduated as a Doctor of Medicine (MD) has a Masters in Obstetrics & Gynaecology from the same university and is a Fellow of the Royal College of Obstetricians and Gynaecologists United Kingdom. She also completed executive education at the International Management and Development Centre, IMD Lausanne.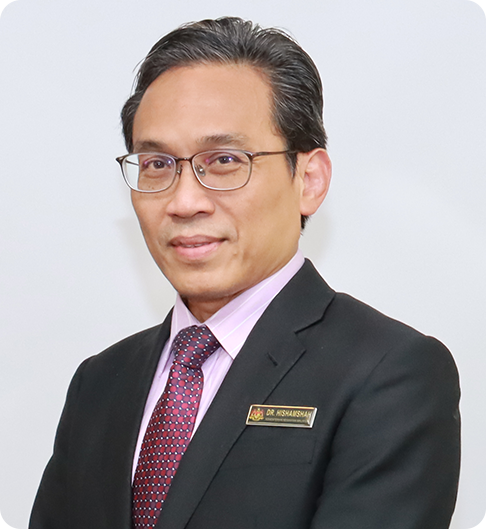 YBhg. Datuk Dr. Hishamshah Bin Mohd Ibrahim
Deputy Director General,
Ministry of Health Malaysia (KKM)
Deputy Director General of Health (Research and Technical Support), Ministry of Health, Malaysia
Senior Consultant Paediatrician, Consultant Paediatric Haematologist & Oncologist
Former National Head of Paediatric Services, Ministry of Health, Malaysia
Former Head of Paediatric Department, Institut Pediatrik, Hospital Kuala Lumpur & Hospital Tunku Azizah, Kuala Lumpur (formerly Hospital Wanita & Kanak-kanak Kuala Lumpur).
Dr Hishamshah Ibrahim is currently the Deputy Director General of Health (Research and Technical Support) Ministry of Health, Malaysia. He is also a Senior Consultant Paediatrician and Consultant Paediatric Haematologist and Oncologist where his clinical responsibilities and research interest include childhood malignancies, stem cell transplantation, haematological disorders and infections in the immunocompromised. 
He received his professional degrees from the National University of Malaysia (Universiti Kebangsaan Malaysia) and his paediatric career has spanned positions in Malaysia, Australia, and the United States of America.
Besides formerly heading the Paediatric Department, he was also the Ministry's National Head of Paediatric Services charged among others with the clinical administration, training, planning and development of the paediatric clinical services for the whole country.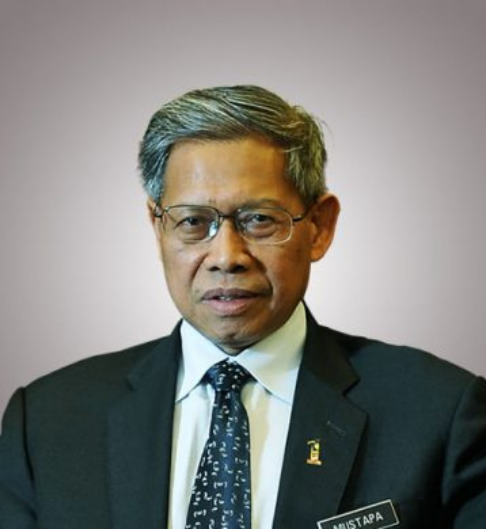 YB Dato Sri' Mustapa Mohamed

Minister in the Prime Minister's Department (Economy) 
An economist by training, Dato' Sri Mustapa Mohamed holds a first-class honors degree in economics from the University of Melbourne and a master's in economic development from Boston University. Born in 1950, he was first elected to parliament in 1995. He has since held a number of senior governmental positions, including Deputy Finance Minister, Minister for Entrepreneur Development, Minister for Higher Education, and Minister for Agriculture and Agro-based Industry.