Galvanising Malaysia in the Age of Disruption
Two years on from the worst of Covid-19, and it seems as if the Malaysian economy has yet to shake off its lethargy. External factors play a part; the war in Europe, US-China rivalry; climate change, and China's economic slowdown have broken down supply chains, pushed up the cost of living, and necessitated interest rate increases, all at a time when businesses are striving to recover. 
While statistics point to a rosier outlook for the country, economic revival has been uneven. Small and medium businesses struggle to achieve growth amid higher costs of borrowing; FDIs still find other shores more stable and attractive; and technology sputters at implementation in many sectors.
On the human side of the equation, youth unemployment and graduate underemployment remain high; households are crushed by the high cost of living as inflation far outpaces wage growth, and workers are unprepared for the digital age. Amid the rapid changes brought about by AI and climate change, and global uncertainties caused by regional and global conflicts, these issues, if unresolved, can impede our economic progress. 
What are the priorities that are needed to galvanise the Malaysian economy and move up the value chain? This will be the focus of the Perdana Leadership Foundation CEO Forum 2023 "Wake Up, Malaysia! Galvanising Malaysia in the Age of Disruption" where over 30 business and thought leaders will convene to discuss subjects topical to the Malaysian economy in engaging plenary and concurrent sessions. Be part of the dialogue and register today. Seats are available from only RM215 per person. 
The Perdana Leadership Foundation CEO Forum is the flagship business event organised by Perdana Leadership Foundation, an independent research and archive centre established in 2003. Since 2009, the CEO Forum has gathered business leaders, industry experts, and government representatives to share ideas and viewpoints on business issues of the day in lively keynote, plenary and concurrent sessions. Sponsorship opportunities are available for businesses that want to be part of this exciting event. E-mail us at plfceoforum@perdana.org.my for more information.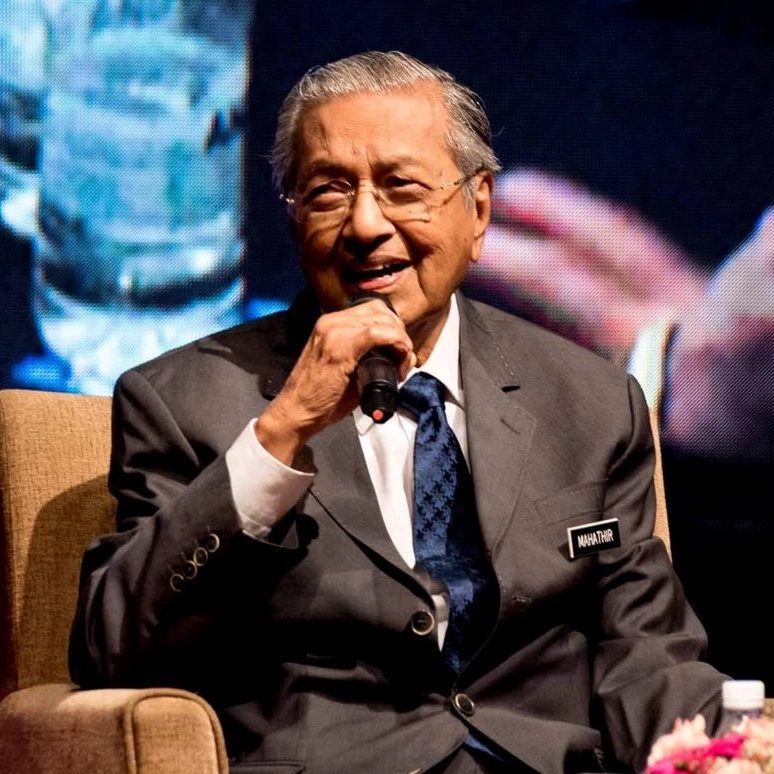 We are thrilled to have YABhg Tun Dr Mahathir Mohamad as our Closing Keynote Speaker for PLF CEO Forum 2023. Tun will speak on "Regaining Our Voice and Competitiveness: Strengthening Malaysia's Role in the World Economy" " and will answer questions live during the event!
TIME
DURATION
AGENDA & SESSION

8:15am

0:45

Registration & Light Refreshments

9:00am

0:30

Opening Session
Welcome Remarks by YBhg Tan Sri Azman Hashim, Chairman, Board of Trustees, Perdana Leadership Foundation

9:30am

0:30

10:00am

00:30

Coffee Break

10:30am

PLENARY SESSION
Restructuring the Malaysian Economy for Dynamic and Competitive Growth

11:45am

1:00

CONCURRENT SESSION A
Is Malaysia Still A Compelling Investment Destination? The State of FDI and DDI in Malaysia


CONCURRENT SESSION B
Becoming the Next Unicorn: Challenges & Successes of Startups in Malaysia & ASEAN


CONCURRENT SESSION C
Transitioning to a Net-Zero (Carbon) Future: The Role of Policy, Technology Innovations, and Green Energy

12:45pm

01:15

Lunch

2:00pm

01:15

3.15pm

CONCURRENT SESSON D
The Future for Malaysian SMEs is Digital and ASEAN

CONCURRENT SESSION E
Levelling Up Malaysia's Tech Eco-System: Lessons and Strategies

CONCURRENT SESSION F
Addressing Malaysia's Talent Gaps: Learning & Reskilling in Times of Rapid Change

0:15

1:00

Regaining Our Voice and Competitiveness: Strengthening Malaysia's Role in the World Economy

by YABhg Tun Dr Mahathir Mohamad, former Prime Minister of Malaysia, and Honorary President, Perdana Leadership Foundation (Invited)

5:30pm

0:45

High Tea

6:15pm

0:00

End of CEO Forum 2023
Event Ended. Thank you for your participation.
Register today for Early Bird price
Seats are limited, and available from only RM215. Register now!